Having established a reputation as a quality agricultural show true to its rural roots, we welcome compatible exhibitors catering for the country lifestyle who will add to the value of the show.
Options to exhibit are either with a standalone trade stand or within one of our 2 collective marquees; The Arts and Craft Marquee (for exhibitors who either paint or photograph or make their own products), and The Food Hall (for exhibitors who produce edible products which are to be sold packaged and intended for consumption off the show ground).
The Show also offers a number of trade stand spaces within 'Eat Street', an area introduced in 2023 dedicated to artisan food producers to not only support British Farming and quality local produce, but to also provide our show visitors with a great selection of speciality foods.
CONGRATULATIONS to the 2023 Trade stand Winners;
Manns Of Saxham, awarded The Pan Anglia Cup for the Best Heavy Agricultural Trade Stand    
Tomlinson Ground Care, awarded The H.S. Maddever Cup for the Best Light Agricultural Trade Stand 
Dominic Jones Artistic Blacksmith, awarded The F. Marshall Cup for the Best Non-Agricultural Trade Stand 

NFU Mutual, awarded The Challacombe Trophy for the Most Innovative Trade Stand  
Orwell Woodpecker & Orwell Magpie, awarded The May Trophy for the Best Trade Stand in the Arts & Craft Marquee

Please be patient, we are in the process of upgrading to online applications for trade stands coming to the 2024 South Suffolk Show. Once the online application process is ready, the link will be available to access here, and the Show Secretary will then notify the applicant by email to confirm whether the application has been successful.
We hope that online application will be available by mid-December.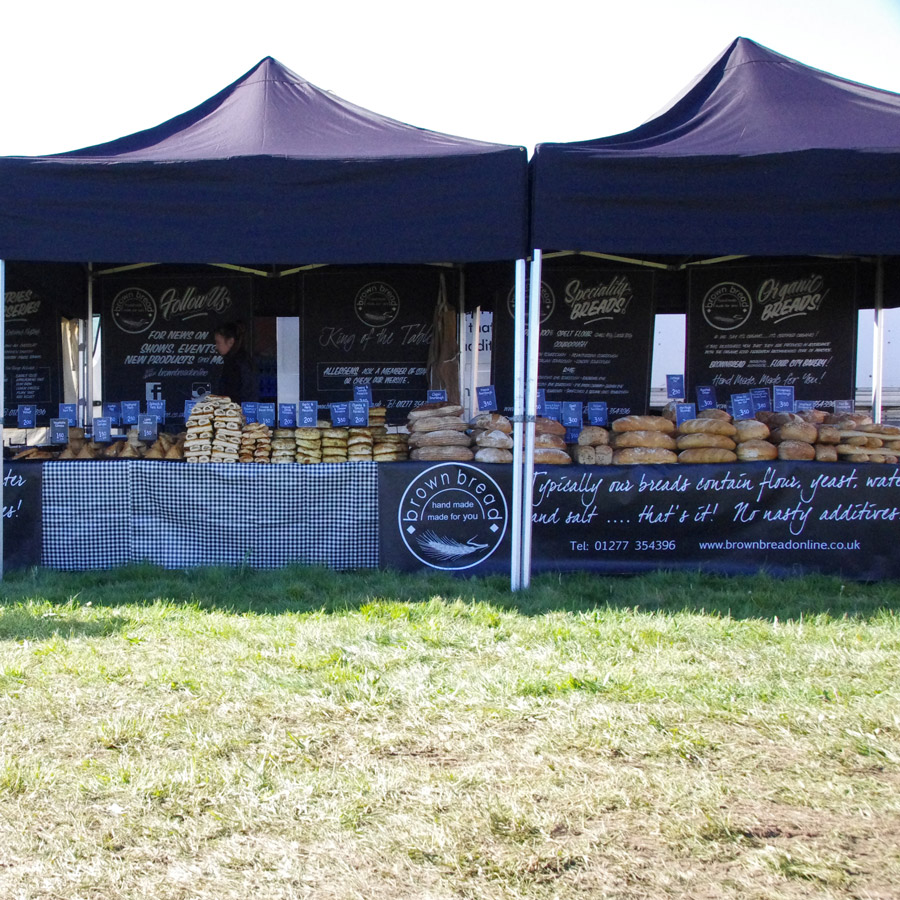 We have been exhibiting at the South Suffolk Show now for over 20 years as it has always been the perfect event for us to meet existing and potential customers alike in a relaxed and highly enjoyable atmosphere. The show team are always on hand to assist if needed and have worked extremely hard to create one of the best show's in the region.
David Blackwell, NFU Mutual, Bury St Edmunds branch
Yum Yum Tree Fudge have been coming to the South Suffolk Show for years and we love it! Why? Because we get to produce locally and sell locally and we meet all our regular customers who are eager to try something new. We use local ingredients like sugar from around east Anglia and people appreciate buying local. This is one of the most relaxed shows you can attend and it's a wonderful day for traders and the public. And people really come to spend and have a great time, year after year.
Adrian Turner, Yum Yum Tree Fudge