Having established a reputation as a quality agricultural show true to its rural roots, we welcome compatible exhibitors catering for the country lifestyle who will add to the value of the show.
Options to exhibit are either with a standalone trade stand or within one of our 3 collective marquees; The Arts and Craft Marquee (for exhibitors who either paint or photograph or make their own products), The Shopping Marquee (for exhibitors who require a smaller indoor space to sell products made by another party), and The Food Hall (for exhibitors who produce edible products which are to be sold packaged and intended for consumption off the showground).
The Show also offers a number of trade stand spaces within the Countryside Area for organisations and groups to participate as one of a number of displays and demonstrations within the area.

Download Application Pack
To apply for a trade stand please click on the relevant link below to download a trade stand application pack, and return your completed entry form to the Show Secretary either by email to [email protected] or post to Geoff Bailes, Show Secretary, 35 Dalham Road, Moulton, Newmarket, Suffolk. CB8 8SB. The Show Secretary will then notify the applicant by email to confirm whether the application has been successful.
Payment can be made by either BACS transfer or cheque.
For payment by BACS transfer please ask for a payment reference number upon returning the completed application form to the Show Secretary. Please do not make a payment before you are advised by email that your application has been successful and you have been given a payment reference number.
Cheques should be made payable to South Suffolk Agricultural Association Ltd, and posted with the completed entry form to the above address for the Show Secretary. Any cheque received from an unsuccessful application will be returned. For reasons of economy, receipts will not be sent, but if one is required then please send a stamped addressed envelope with your application.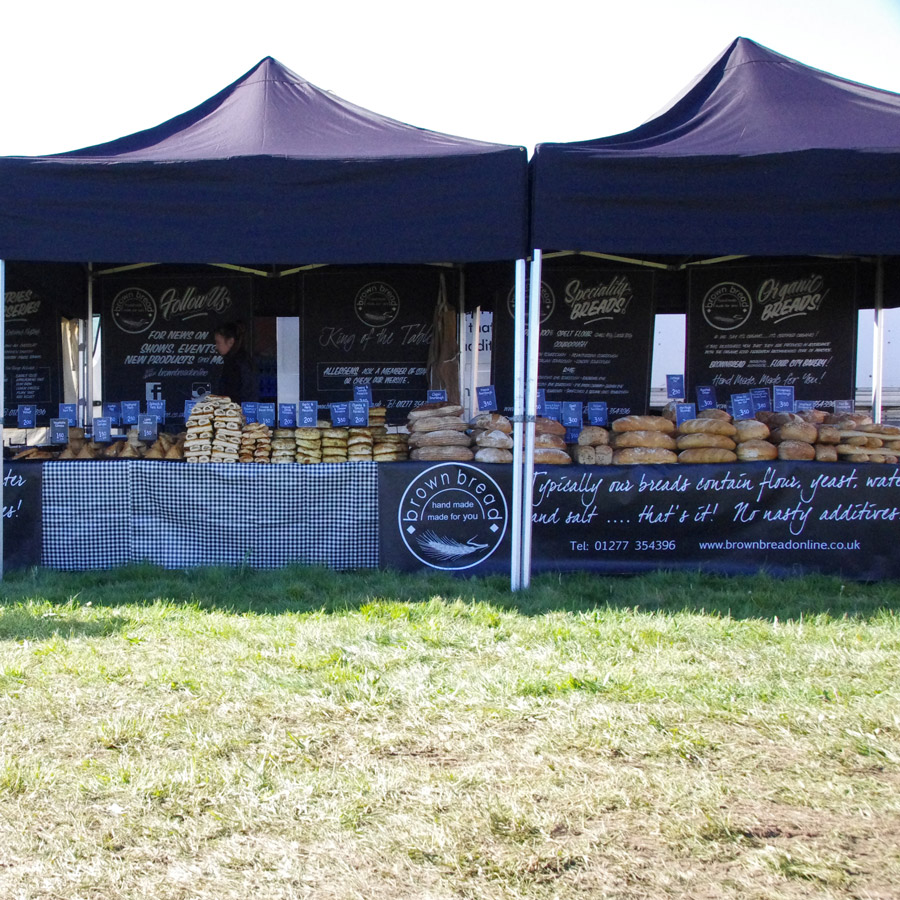 We have been exhibiting at the South Suffolk Show now for over 20 years as it has always been the perfect event for us to meet existing and potential customers alike in a relaxed and highly enjoyable atmosphere. The show team are always on hand to assist if needed and have worked extremely hard to create one of the best show's in the region.
David Blackwell, NFU Mutual, Bury St Edmunds branch
Yum Yum Tree Fudge have been coming to the South Suffolk Show for years and we love it! Why? Because we get to produce locally and sell locally and we meet all our regular customers who are eager to try something new. We use local ingredients like sugar from around east Anglia and people appreciate buying local. This is one of the most relaxed shows you can attend and it's a wonderful day for traders and the public. And people really come to spend and have a great time, year after year.
Adrian Turner, Yum Yum Tree Fudge